BenQ EW2420 – an example of inter-unit variability (plus EW2430 news)
Update: BenQ has confirmed they are working on the EW2430 and EW2430V models that build upon the EW2420. The minor number change and only minor dissociation from the EW2420 name suggests this may be a minor monitor revision. BenQ's PR agency has confirmed that, as they understand it, the actual panel is the same and so the issues below may still apply to the new models. These issues affect some individual EW2420 monitors but not others. If the changes are purely aesthetic then it's a bit of a shame really but maybe these issues will take a little longer to address. The addition of the 'V'-suffix model has also allows BenQ to showcase some new features to do with upscaling of low resolution images- you can read more about the EW2430 and EW2430V in BenQ's press release. BenQ also previously announced the EW2730V to add a 27-inch model into the mix. The new monitors are expected to hit UK retail in the near future (April 2011) and US retail shortly thereafter. The EW2730V has a recommended retail price of $350 and the EW2430′s RRP is currently unknown.
Our recent and continuing experiences with the BenQ EW2420 have been largely positive. We have been impressed by how a 'budget' monitor can deliver such exceptional contrast and such rich and varied colours. It certainly stands out from the crowd, and for all the right reasons. One of the problems we face as monitor reviewers is what is termed 'inter-unit variability' – that is, variation between different individual monitors of a particular model. Although this variation is often only minor and includes correctable issues such as minor deviation in default colour temperature or slight differences in backlight uniformity, there are sometimes more significant issues which crop up. There is a particularly long thread over on the OcUK forums that has been rolling ever since we first received the BenQ EW2420. Although we are very happy with our particular unit (and have decided to use it as the primary monitor for one of our systems) some quite worrying issues have been raised that affect some units but not others. We of course recorded some excellent contrast ratios from our unit and if anything the EW2420s performance in this area exceeded expectation. But what happens if your unit suffers from too much of the horrible old 'excess backlight bleedthrough'. This is something that affects modern LCD monitors across the board and some degree of bleedthrough is an inherent limitation of LCD technology. It is also something that shows fairly significant inter-unit variability.
The drive for 'thin' and 'cheap' monitors means that things can go a little bit wrong when everything is sandwhiched together and issues such as this become more common. We were actually quite impressed by the low level of backlight bleedthrough on our EW2420 – but look around and some people report a little more than we are experiencing. In most cases this wouldn't be a problem, but for a monitor whose main strength is its excellent static contrast ratio excess backlight bleedthrough can be a major drawback and can nullify this advantage somewhat. Another issue which has cropped up in a few cases are 'ripples' and dark patches on the screen itself – with varying severity. Now these issues are not reported by people who spend a lot of their time thinking about and looking at different monitors – they are just normal people who have purchased the EW2420, based largely on positive vibes from reviews such as our own, and have been understandably a little confused and disappointed by what they have experienced. Over on the OcUK forums, a representitive of PC Monitors (PCM2) likened the EW2420 used in our review to a 'diamond amongst a pot of glass'. If you do get a good unit the EW2420 is a real gem; if not you should be ready to exercise your consumer rights to return for a replacement or a refund. The same could be said for most consumer monitors though – always be aware of your rights as a consumer and be aware of inter-unit variability.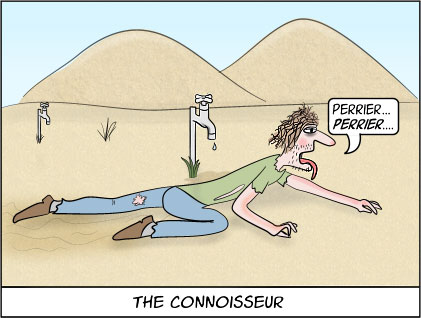 (When only the best will do)